What is the most secure front door in the UK?
Those looking for a highly secure front door in the UK have several options. Foremost among these is the Rockdoor composite front door, the strongest composite door in the UK, which is famous for being impossible to break into – even by policemen – without highly specialist tools.
Rockdoors are steel-framed, reinforced with carbon fibre and fitted with the highest possible strength cylinders and multi-point locks to ensure that nobody without a key can enter. They close through a system of connecting hooks that fasten into the door frame itself, making the Rockdoor almost impossible to force open.
Rockdoors also defeat another common burglar tactic – removing the glazing panels in order to reach in and unlock the door from the inside. They do this by incorporating the double glazing into the door itself, so that there is nothing to unclip.
Most front doors are mass-produced and cut down to size, whereas the Rockdoor is made to measure, ensuring that it fits your space perfectly. Not only does this greatly increase the strength of Rockdoors, it also makes them far more eco-friendly through draft reduction.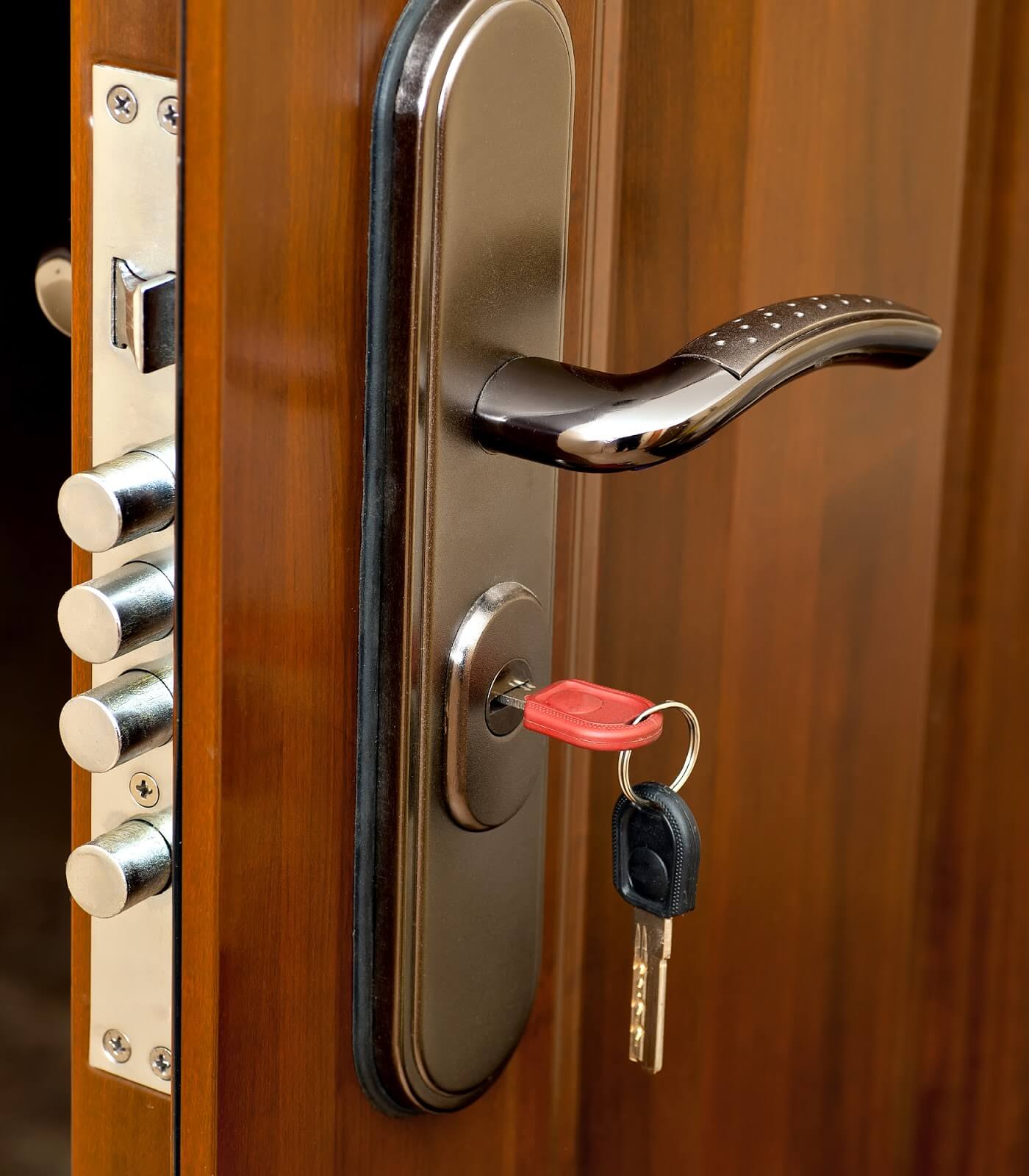 How to secure your front door
There are many ways to increase the security of your front door. If you don't want to or you can't afford to replace your entire door, there are also a range of specially designed front door security devices designed to provide you with a little extra protection.
These include:
Door chains – these are designed to prevent burglars from forcing entry once you open a door

Reinforced lock bars – these are attached on either side of your front door and make it much more resistant to being forced open, barged or kicked in

Letterbox guards – designed to stop burglars from reaching in through your letterbox to unlock your door, these form a protective cage around the opening

Spy holes – if you're home alone and want to check that it is safe to open the door, a spy hole is ideal

Automatic porch lights – most burglars trying to enter through a front door will be discouraged by a bright light that alerts you or your neighbours to their presence
How to improve home security
Once you have secured your front door, it is important to make sure that the rest of your home is resistant to burglars too. After all, there is no point investing time and money in front door security if intruders can find an easy route in elsewhere.
Although front doors are the most common target for burglars, the back door is also a regular target for those trying to force entry into your home. For this reason it's wise to make sure that your back door and any French windows or patio doors are also secure.
At SDM Doors we know how important it is to feel safe in your home. That's why our range of front and back doors, garage doors and French windows are all made to the highest security standards.
Get in touch to discover how our expert team can help to protect your house against intruders with a secure front door.