The importance of reviewing your internal garage door security
Garage doors are a common weak point in your home and are often an easy target for criminals, who can often break in easily through the garage door.
If your garage is attached to your home, it also often provides a hidden entry into your house via your internal garage door for an opportunistic criminal.
It can take a criminal seconds to break into garage doors, especially those that have not been professionally installed, those with dented or damaged frames and those with no handles and a motorised opening.
You may think that your garage doors provide adequate security, but if the doors are more than ten years old or you have heard reports of crime in your local area it's advisable to review your security, ensuring that any internal garage door or garage side door that you may have is reviewed to provide the utmost security.
Homes particularly at risk from a break-in include those which are hidden from the road, in quiet areas or those obscured by high fences and hedges.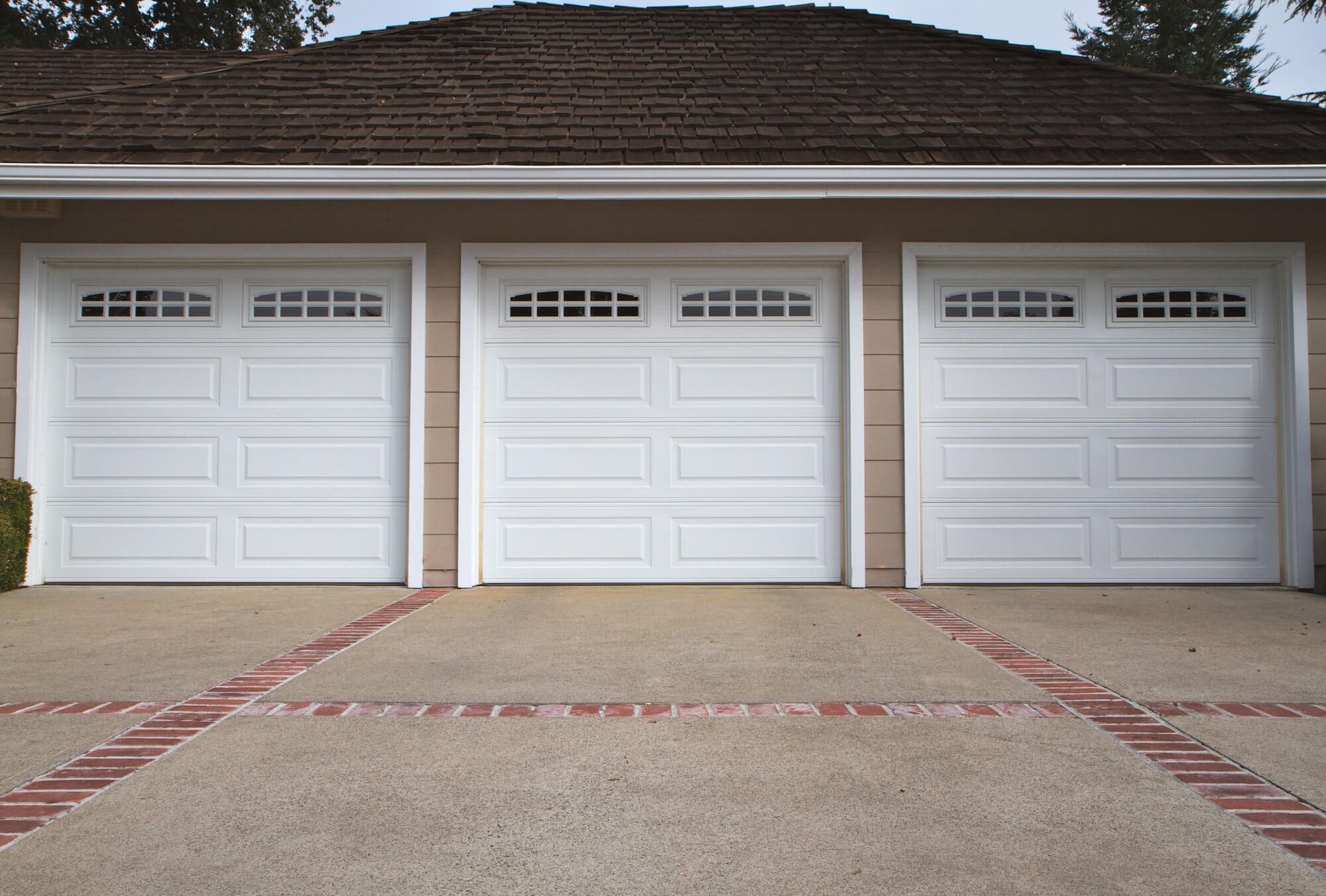 Security as a priority
Today there are many different styles, fashions and materials for garage doors aimed to improve the kerb appeal of your home.
The look of your garage doors can make a huge difference to the overall look and saleability of your home. However, if your garage is attached to your home, security should be your top priority.
If someone can gain easy access through your garage doors, they will also have internal access to the rest of your house, including your valuables and your car keys.
How are garage doors forced open?
Older garage doors can have their locks quickly cut out. If the garage door only has one lock then a thief can enter the garage in a matter of seconds. Older garage doors may also not have a special bar fitted where the top of the door meets the frame and a crowbar can quickly gain access if this is the case.
Sectional garage doors and roller garage doors provide more security as a criminal would have to cut a hole in the door itself which is extremely difficult. However these garage doors may still be targeted by professional burglars if they know the contents of the garage and house make it worth their while and the garage is hidden from public view.
Garage door security features
Additional security features on a garage door protect any potential weaknesses and should help to prevent future break ins.
Look for a garage door with:
✔ Two locks
✔ The capacity to fit more locks
✔ Strong bars on the inside which stop the locks from being forced open
✔ An anti-snap, anti-drill Euro-cylinder lock
Automatic garage doors are extremely secure because they have locking mechanisms which are powered by the door motor and made to push the door downwards until it is opened by the remote control.
However, no garage doors can protect you 100% from a professional thief who is determined to access the contents of your home and garage.
Additional security features to protect your garage and home
A wireless household alarm system will also provide security coverage to your garage and more movement sensors or video capture can be added. Fake alarm boxes and video cameras can also deter criminals.
No two homes are the same, so it is important that the garage door fitter provides you with an expert overview of the site and makes recommendations for your internal garage door security.
It is also crucial to notify your insurance provider with any changes you make and new security features to your garage as this may affect your insurance premiums.