What size is a standard front door in the UK?
When thinking about buying a new front door for your house, size is one of the very first things you will need to consider.
Front doors can come in all shapes and sizes, and seeing as there are many different standard dimensions in the UK, it can be difficult to determine exactly what size you would like for your property.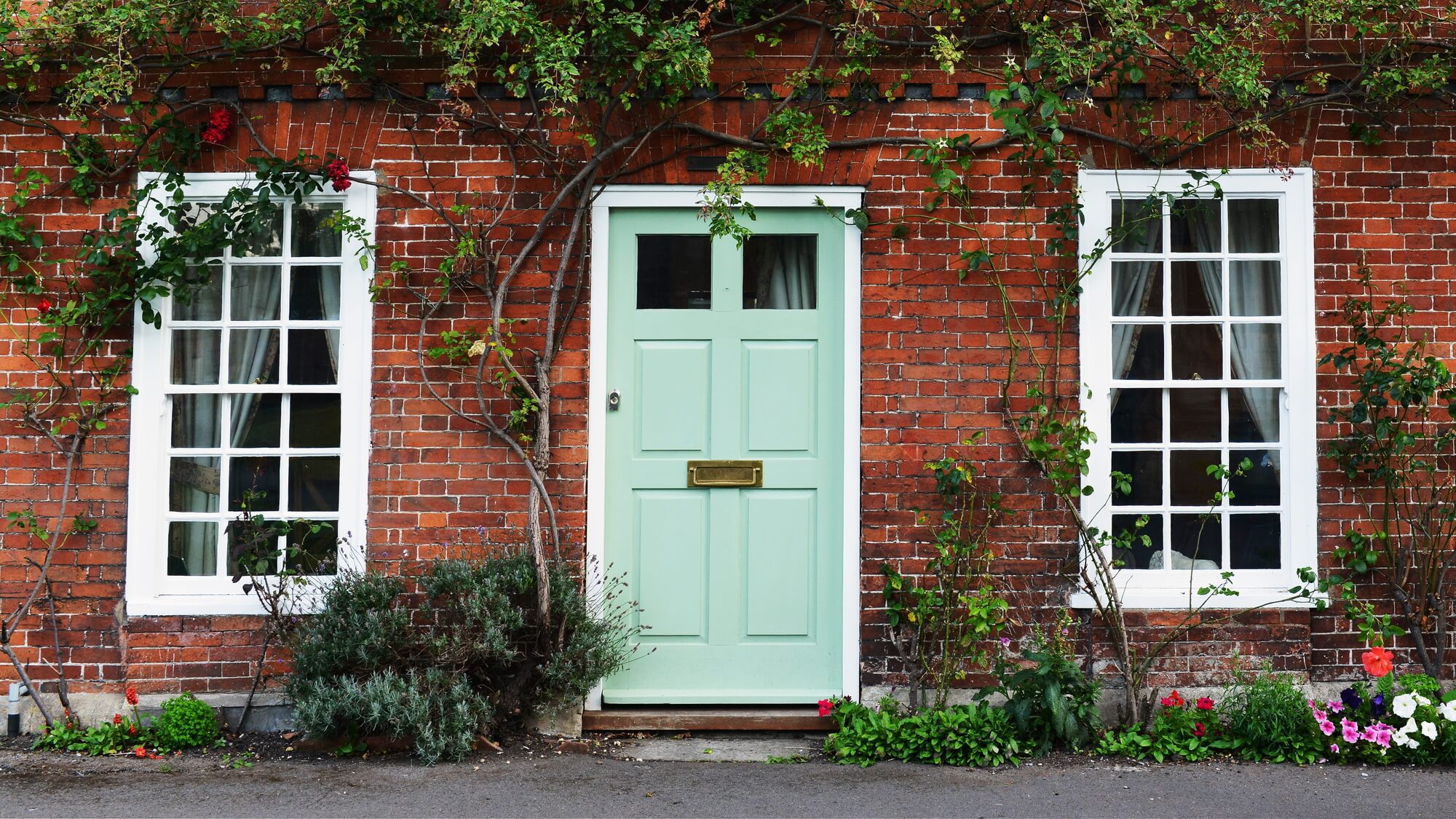 The International Residential Code stipulates that the primary door of a property must be at least 80 inches tall and 36 inches wide. The opening of an average front door is 82.5 inches in height and 38 inches in width, and the most typical standard size UK door is designed to accommodate this space.
However, it is possible for front doors (and other external doors) to be sized differently. Although most modern builds have front doors of a standard size, others have a range of different door sizes. Some homes  – particularly period properties – have doors much smaller than contemporary ones and may even require custom made doors.
When considering the difference between internal and external doors, remember that the latter are almost always substantially thicker than internal doors and are also usually taller. The average dimensions of an internal door in the UK are 78 inches tall and 30 inches wide.
Bear in mind that the above is only true of doors in England and Wales. The dimensions of a standard internal door in Scotland are slightly larger, at an average of 80.25 inches high and 28.63 inches wide.
Front door frames designs
The frame of a front door – which stands between the interior of a house and protects it from the elements – must be robust enough to  keep your home warm and secure. Front door frames are always more substantial in design than internal frames, which do not need to withstand wind and rain.
If safety is your top priority, the frame should be an integrated part of the door to prevent burglars from simply removing it. Therefore when you are looking for the most secure front door, check that the frame is both unbreakable in its own right and has a secure attachment to the door, with no exposed hinges or other mechanisms.
At SDM Doors we stock several front doors designed specifically to ensure that their owners have maximum security. These include the famous Rockdoor, which requires specially designed police equipment to break through, and the energy-conserving Hormann. Both offer a high degree of style along with their safety.
Do you need help selecting your ideal front door?
At SDM Doors we are knowledgeable about internal and external doors as well as fire doors and French doors. Do you need advice on choosing the best door to suit your needs? Would you like to find out about any of the other services we offer?
All you need to do is get in touch and our team of experts will be happy to help you find the perfect solution to your needs.