Are you planning on converting your garage? It's a good idea – well-executed garage conversions can add 10% to the value of your home. Transforming your under-used garage into a spare bedroom, home office or living space not only adds financial value but can transform the functionality of your property.
Recent studies have also shown that attached garages in particular can be dangerous, due to the occupants' proximity to carbon monoxide from cars and other harmful chemicals emitted by power tools and fuel. Converting your attached garage into living space can therefore offer a much healthier option.
If you're unsure of how to go about converting your garage and would like some inspiration, here are some of the best garage conversion ideas in the UK.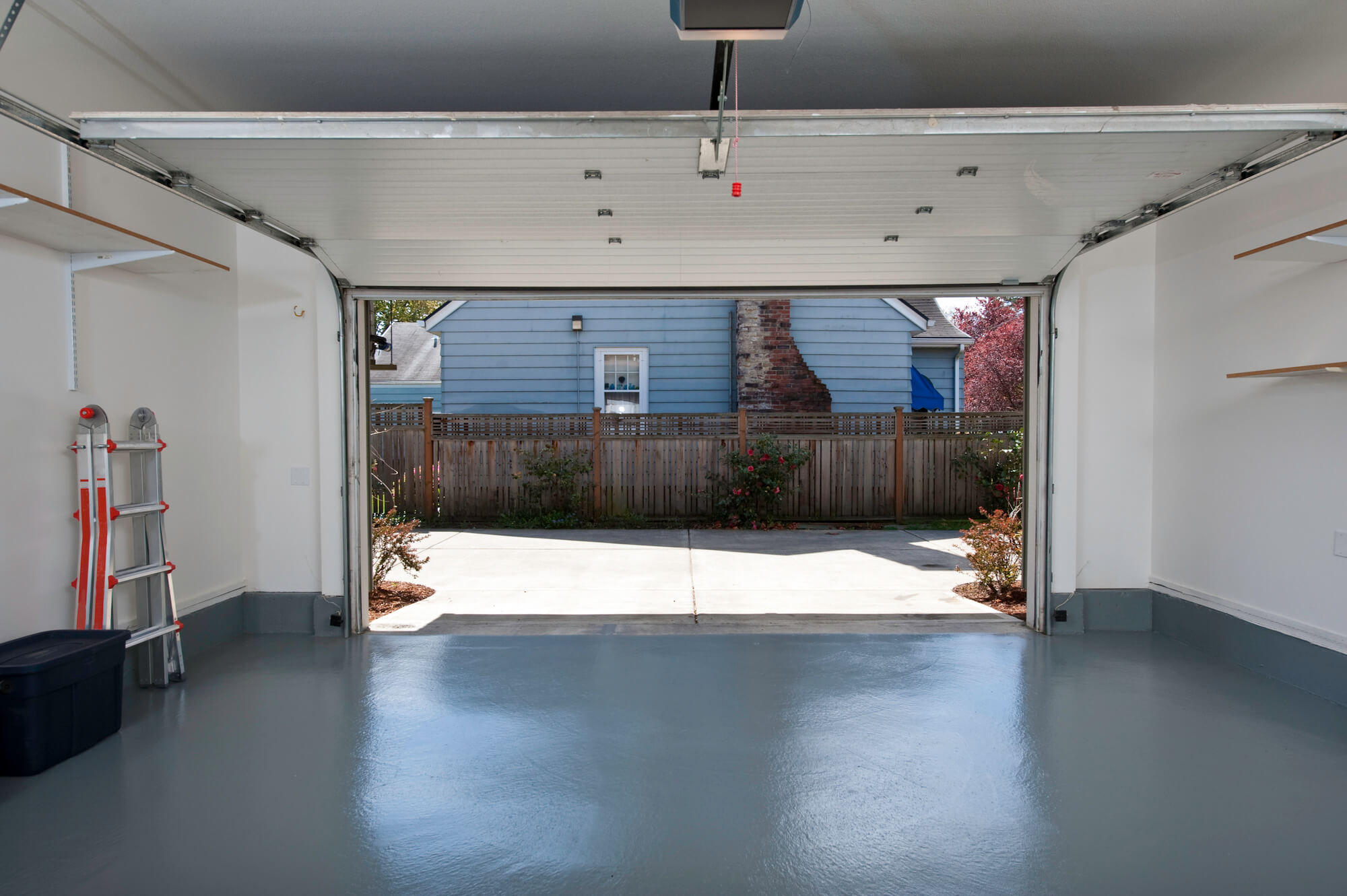 Things to consider before converting your garage
Before beginning a conversion, assess the structural integrity of your existing garage. If your current garage is solidly built, go ahead and convert. If it is old and/or flimsy, consider rebuilding from scratch. It will cost you less to pull your garage down and rebuild from the ground up than it will to reinforce a weak existing structure.
Bear in mind the style of your house. A conversion will alter the appearance of your home considerably, particularly if your garage is attached. Adding a modern extension onto the front of a period property could actually reduce the value of your house if not done sympathetically.
You should also make sure that you have planning permission before beginning any garage conversion project. This is especially true of detached garages or any space being renovated for work purposes.
Attached garage conversion ideas
An attached garage conversion can open up your house and give you more space in the very front and centre of your home. Considering the placement of attached garages, your new conversion will generally lead off your front hallway, making it an ideal place for a lounge or reception room. If your garage adjoins your kitchen – another common feature – you may also choose to knock through your garage to give you a larger space to eat and entertain.
Things to consider when converting an attached garage:
Lighting – due to the layout of many attached garages, it can be difficult to ensure that the space is well-lit enough to feel like a welcoming part of the property instead of an outhouse. If the internal room your garage connects to is well-lit, install borrowed light windows. If it backs onto the garden, you could install a french window

Functionality – a well-executed attached garage conversion can fulfil many functions within your home. Consider adding sofas that can convert into beds and blackout curtains for a multipurpose guest room/living space

Sound – if you intend to use an attached garage for a purpose that will create noise such as a home gym space, think carefully about the rooms above the garage
Detached garage conversion ideas
Detached garage conversions provide some additional space away from your property and as such they can be used as restful or productive spaces where privacy is needed. A detached garage is an ideal location for a home office. If you're self-employed and work from home, an office on your own property represents the ideal opportunity to create some much-needed working space.
Things to consider when converting a detached garage include:
Heating – if the converted garage will be your office space, you will be using the garage all year round. If it's a guest cabin, you will want to ensure that anyone who stays with you is comfortable, no matter how cold and wet it is outside. Consider underfloor heating to make sure that your conversion is warm all year round

Power – one of the disadvantages of detached garage conversions is their distance from the house – and of course the power supply. You will therefore need to run insulated cabling through your garden. Speak to an electrician to make sure that any potential difficulties are addresses before commencing work
For advice on how to convert your garage, get in touch with our expert team who will be more than happy to help you.