Do you make the most of your garage? Do you use it at all? Add value to your home by converting your garage into an additional room.
Why convert your garage?
Adding additional living space to your home by converting your garage can add up to 10% to the value of your home. It is the ideal way to make use of potentially wasted space, without committing to a costly extension or loft conversion, which will require planning permission.
Converting your garage avoids losing any garden or outdoor space to a conservatory and will reduce any disruption and mess in your home caused by building, as the majority of the work is done within the garage space itself, with the opening between the house and garage one of the last tasks to be completed.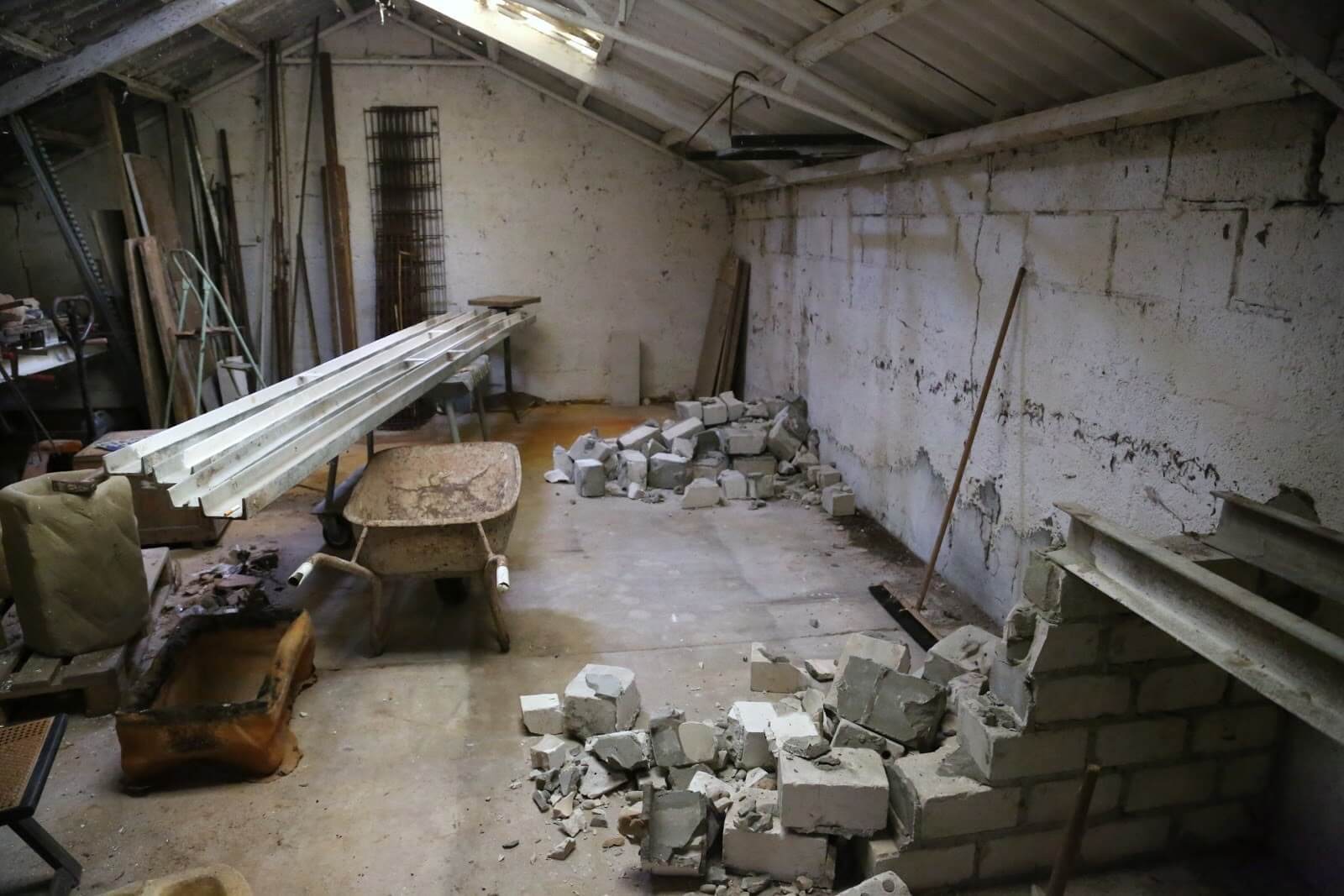 Do I need planning permission to convert an integral garage
Projects that require planning permission may not receive it. This will include a non-returnable fee.
The type of garage you have will determine how it can be converted.
Attached or integral garage – connected to the main structure of the house, sometimes to one side, but also often projecting from the front of the house with a room above. Integral garages can usually be accessed from a door inside the house, making the conversion even easier.
Detached garage – sits separately from the main house. You are often required to apply for planning permission to change its intended use if you wish to convert a detached garage into living space
How big is your garage?
The size of your garage will determine how much living space you could benefit from, should you choose to convert it.
A single garage typically provides around 14m² of additional space, which is ideal if you are looking to create a study, home office, playroom or guest bedroom.
People often choose to convert their single garage into an additional bathroom or utility room, or may extend their existing kitchen or living space, depending on the layout of their home.
A double garage typically adds around 28m2 of additional floor space. You could convert the full garage or only part of the space, keeping half as a standard garage.
Can I convert my garage?
Before you commit to converting your garage, you should first determine whether you need planning permission, plus if there are any restrictions to altering the external appearance of your home.
Before any conversion commences, you must submit a Building Notice to your local authority. They will visit the site during the conversion to ensure your builder is meeting specified building regulations and they will examine:
Structural soundness
Insulation
Ventilation
Damp proofing
Fireproofing
Fire escape routes
Once they are happy with the building work, they will issue a final sign off certificate at the end of the conversion.
How to use your converted garage space
Once your garage conversion is complete, the options for its use are varied. Most garages are long, narrow spaces, due to originally being built to house a car. As such, you may wish to partition the space.
Playroom – convert your garage into a room just for the kids – keeping all their toys and games neatly in one place!
Bathroom – free up space in your family bathroom with an additional shower room in your old garage space
Utility room – create space in your kitchen by placing your washing machine and dryer in a separate utility
Home office – a converted garage is an ideal space for a home office, as you can create a separate door for work-based visitors, if required
If your garage is large enough, you could convert it into a home gym, bar or cinema room
A large detached garage makes for an ideal self-contained annexe, but remember you will need planning permission to do this
If you've been inspired to convert your garage and you need expert advice on which is the right option for you, simply get in touch and our team of experts will be happy to help.