Property is an investment. Whether you're a new buyer eagerly taking your first step onto the property ladder or a seasoned homeowner on your second or third property, increasing the return on that investment should always be high on one's agenda. For most home buyers it's a journey, and each step on that journey takes them closer and closer to their dream home. If you purchased your property at the right time it might be tempting to sit back and enjoy the value of your home going up with the market. The problem, however, is that when you come to sell your home, all of the properties on the next rung of the ladder will likely have increased in value too.
What this means is that unless you're willing to work extremely hard at saving your money, you can't afford to simply let your property appreciate with the market; you need to build on your investment like any other and make it work harder for you. That's where home improvement comes in.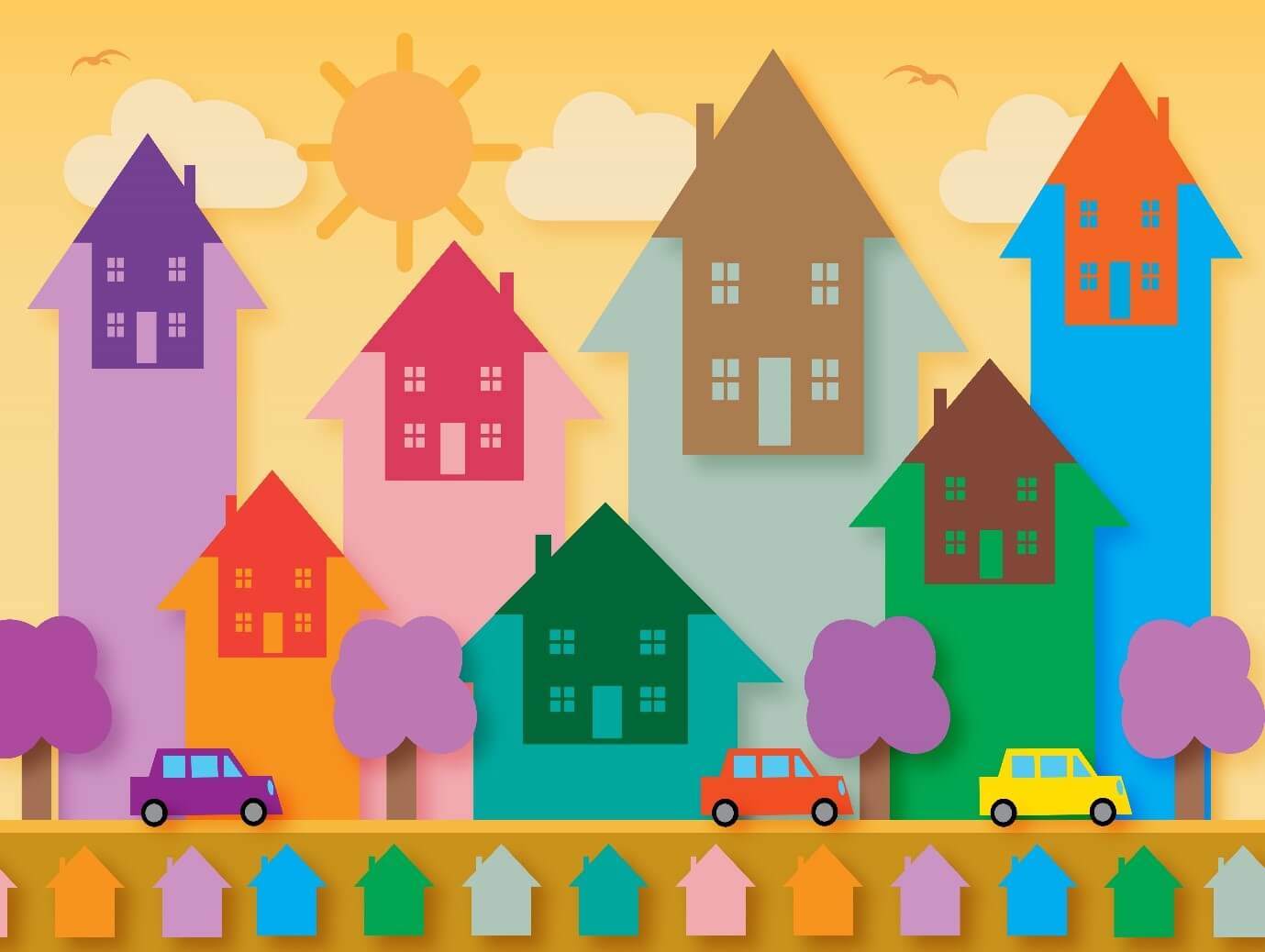 Did you know that just adding additional sleeping quarters, such as an extra bedroom or loft conversion, can add over 20% to a property's value?
They don't have to be drastic changes either. With high concern over environmental sustainability and fuel costs on the rise, more and more attention is turning to eco-friendly features within the home, from better insulation and innovations in heating and energy supply, to self-sustaining technologies such as solar panels.
Simply put, if you've got the time and capital to invest in your home and increase its value, you're going to be able to attract more buyers and get a higher return when it comes to selling, allowing you to ascend the property ladder quicker than you'd hoped. With so many options to choose from, each with different costs and benefits attached, it can be difficult to know where to begin, particularly for new buyers. There's no golden rule here; certain parts of your home may need more attention than others, so here are a few room-by-room ideas to get you started.
Creating the perfect entrance to your home
You don't spend a great deal of time at the entrance to your home, but it's the first thing you see every day when you come home from work, and it'll be the first impression potential buyers get when visiting your property too. For this reason, it's important to take the time and make sure it's up to scratch. Did you know that 80% of potential buyers know whether or not a home is right for them as soon as they step inside?
First impressions count for a lot, so why not add a porch or a new garage door? Garage doors come in a wider range of designs and styles than ever before and really add to the exterior of any property. A porch could be enclosed within your home, or if you don't have much space you could add on a porch extension. Hiring a talented team of local builders to add a porch to your home might set you back around £2,000, but it could drastically increase your kerbside appeal and make a fantastic first impression.
If you've already got a nice hallway or porch, why not enlist the services of an interior designer to see how you can increase its appeal? From hanging mirrors to create the illusion of space to nifty storage ideas, you'll be surprised at what can be achieved.
Increasing your downstairs living space with an extension
Space is important and buyers are prepared to pay for it. On average, a 10% increase in living space is equal to a 5% increase in property value. Arguably your two best options for this are converting your garage or, if you don't have one, adding a conservatory. If you go for the latter option be sure to carefully research local conservatory suppliers and pick the right company for the job – you want your conservatory to be consistent with the rest of your home in terms of design, and the build quality is essential to adding to long term value.
You may even want to enlist the help of an interior designer or separate architect to make sure all bases are covered and you're making the most of the investment's potential. For example, making sure the floor decoration is consistent is something that's often overlooked and can really help to tie a viewing together, making the property flow more seamlessly.
If funding is limited, a conservatory might be your best option. They tend to range from around £5,000 up to £30,000 and can typically add 6-8% to the value of your home. A garage conversion starts at around £10,000, but has the potential to add more value depending on square footage and its potential use. A tiny garage conversion may function as nothing more than utility storage whereas a bigger conversion might be utilised as a play room, a study area or even a second living area. Think 'potential' and you're halfway there.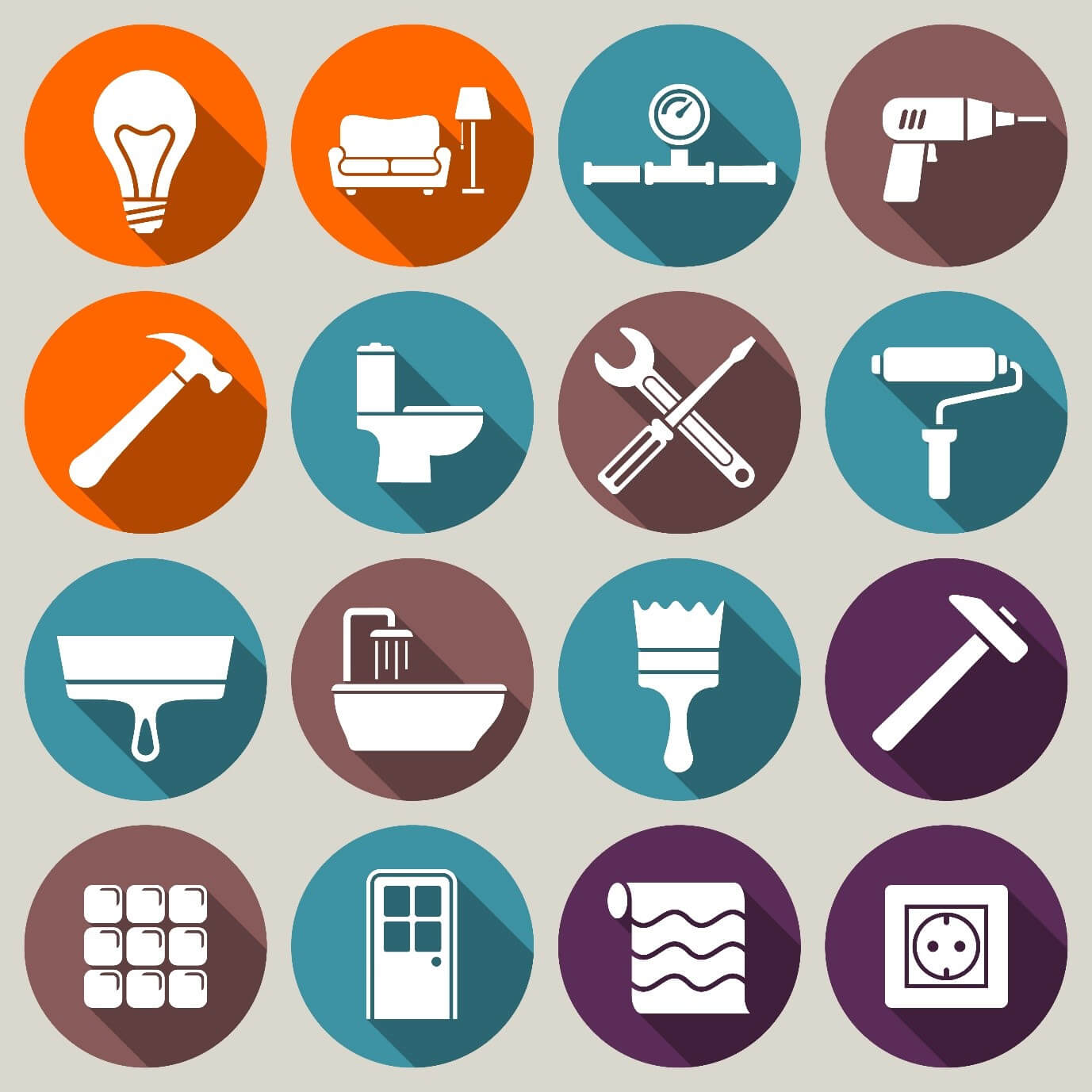 Making cooking an absolute joy with a new kitchen
Kitchens are one of the most popular home improvements for new investors, second only to bathrooms. People like to spend a lot of time in their kitchens, particularly if they're spacious, so it's important to make sure it's a pleasurable place to be. Assess your options and speak to different kitchen fitters to get the best advice, however. You need to carefully match the new kitchen to the value of your home; a good rule of thumb is that if you spend under 5% of the value of your home on the kitchen, there's a good chance you'll at least make your money back. In other words, don't go overboard.
Liaise with interior designers and plumbers and look at the various options open to you – kitchens can be wonderful places. Remember what we said about space in the previous section? Being clever with space in a kitchen, utilising nooks, crannies, shelves and clever compartments will really impress new buyers. The best part is, even the smallest kitchens can be incredibly innovative when it comes to space conservation. Most kitchen fitters will offer a free visit and quotation as part of their service, so don't be afraid to window shop to see what options are open to you.
Speaking of window shopping…
Make your home more inviting with new windows and doors
Windows and doors are more sensitive as features than a lot of people give them credit for. For example, it's extremely important that any new windows match the age and style of the property, particularly if it's an older home with distinctive features. Throwing uPVC windows in to replace beautiful old timber frames in a Georgian home may actually hurt its value, so it's important to weigh up all of your options. Talk to a reputable joinery company about what might work for you and don't be afraid to call up and ask for their advice. You may even choose to refurbish your current windows in order to preserve their aesthetic or extend your living space with something entirely different like a bay window. From casement windows to sliding sash windows, the world of windows is bigger than you might think, and each type of window brings a certain something to a property, enhancing it in different ways.
Just like windows, doors matter too. You want to strike a balance between energy efficiency (double or triple glazing will help insulate the home and cut down energy bills) and style. Upgrading your windows and doors, particularly if they're very old or single glazed, can have a very nice impact on your property's value – as well as help you save money while you live there.
Make your home ready for anything with modern wiring
Just as shoddy DIY or poor craftsmanship can put potential buyers off buying your home, so too can poor or outdated electrical wiring. This can be an issue in older homes particularly, but even if your house is relatively modern it can't hurt to get an EICR (electrical installation condition report) to see what shape the electrical wiring is in. If it's found to be in need of improvement or outdated in anyway, there's a good chance that having this done will add value to your home. Making sure the wiring is up to date is a great way to future-proof your property for incoming tenants, and property evaluators will reward you for it.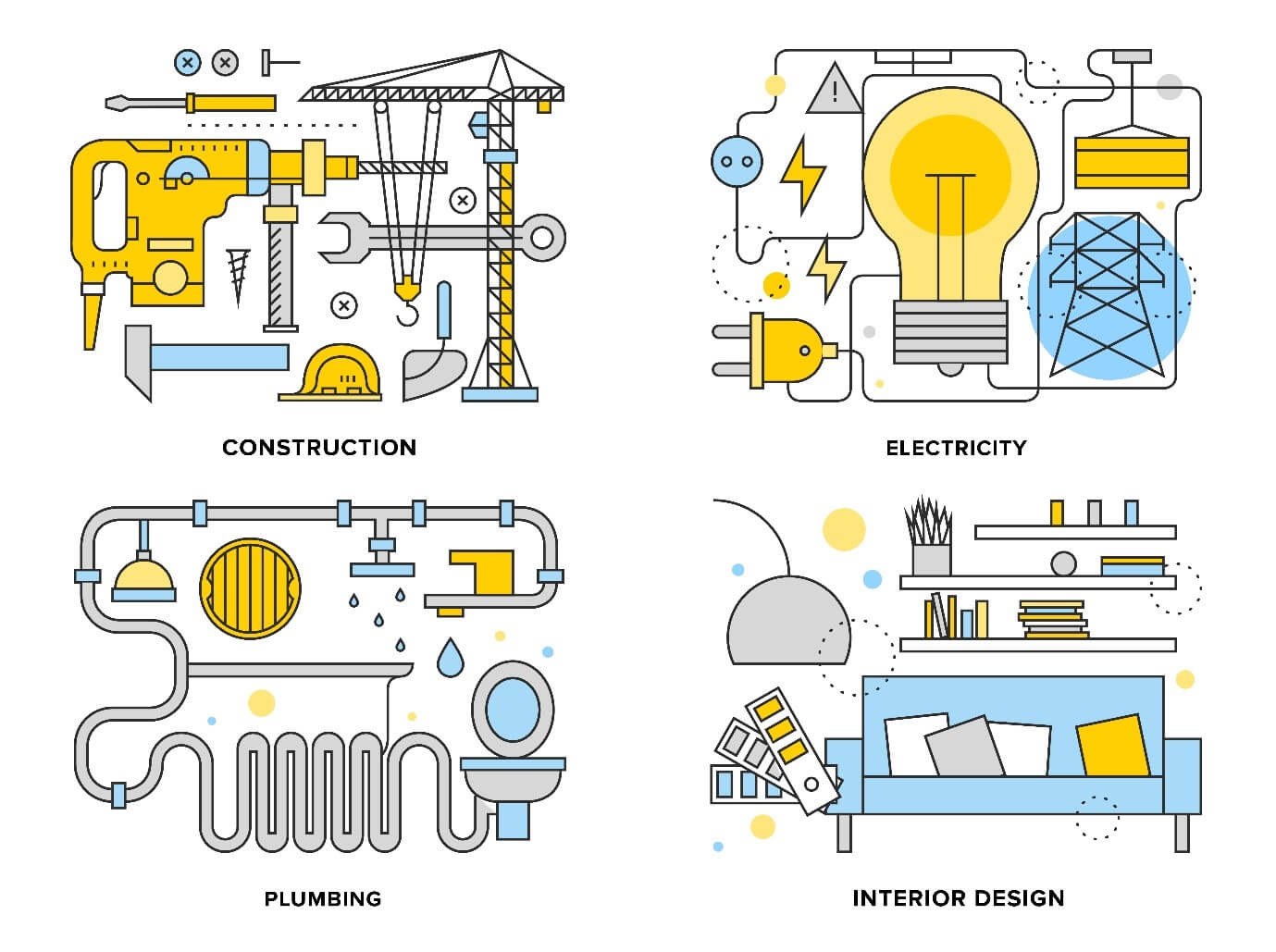 Increase the space and function of your home with a loft conversion
For many homeowners, the most cost effective way of getting an extra bedroom and bathroom into their home is with a loft conversion. It's a great way to add value to your home quickly and effectively but there's an awful lot to consider. A good loft conversion company will help you out with everything from planning permission and architectural designs right through to the minor details and interior décor. How you gain access to the loft room, how it blends in with the rest of your home, and even the distance between the floor and the ceiling, will all have an impact on the potential value it adds. A typical loft conversion will set you back in the region of £20,000 but will add a whopping 11-13% onto the value of your home if done to the right standard with all of this in mind.
Make your home more guest friendly with an extra bathroom
Bathrooms are one of the more common home improvements, primarily because they're almost guaranteed to add value by increasing the property's 'guest appeal'. The modern trend is toward en suites in lofts and master bedrooms, but just having an extra bathroom can add around 6% to the price of your home. That's a lot of added value when you consider it'll only set you back between £3,000 and £6,000 in most cases.
Shed some light onto your home with a solar panelled roof
Installing solar panels are a great way of saving money in the long term, as well as adding value to your property when you come to sell. Given the rise in traditional fuel costs and the tendency toward green, clean energy, solar panels are becoming ever more attractive to potential buyers. It's not just about lowering costs either, solar panels can actually earn you money. If you install enough solar hardware to power your home and have a little left over, the Government will buy the excess energy from you and store it through something called a 'feed in tariff' or FiT. This is an incredibly attractive card to play when it comes to selling your home and you'll find that buyers are willing to pay a little extra for the convenience. As well as lowering your bills, you'll be able to support the National Grid with clean energy and gain a small added income in the process.
You can also cut your carbon footprint and live a greener lifestyle. Research by the Energy Saving Trust concluded that a typical domestic solar panel system could save up to 1.5 tonnes of carbon dioxide each year – that's over 30 tonnes across a typical 20 year lifespan.
Things to avoid when trying to add value to your home
We've talked extensively about all of the great ways to add value to your home, but there are some no-no's and traps that you'll want to carefully avoid too.
Don't forget about planning permission
Failure to get planning permission can be devastating to your plans and end up costing you a lot more than you budgeted for. Even if you don't plan on upgrading your property and are just considering it, it's worth taking the time and spending the money to get planning permission – even if you don't see the project through and the home improvement never happens, having the permission alone will enhance the value of your home.
Don't overshoot the neighbours too much
Adding value is great, but if you end up being a £500,000 house on a street where the typical house price is £175,000 you're going to find it much harder to sell – people looking to spend half a million on a new home won't want to live on a street with vastly lower house prices.
Have sensible limits
Adding bedrooms is a great way to quickly increase your home's value. Going from 2 bedrooms to 3 can make the world of difference, and 3 to 4 can move your home into a whole new price bracket, but beyond that the price increases become less and less until they're negligible. Add a room or two, then move onto something else like the bathrooms or kitchen.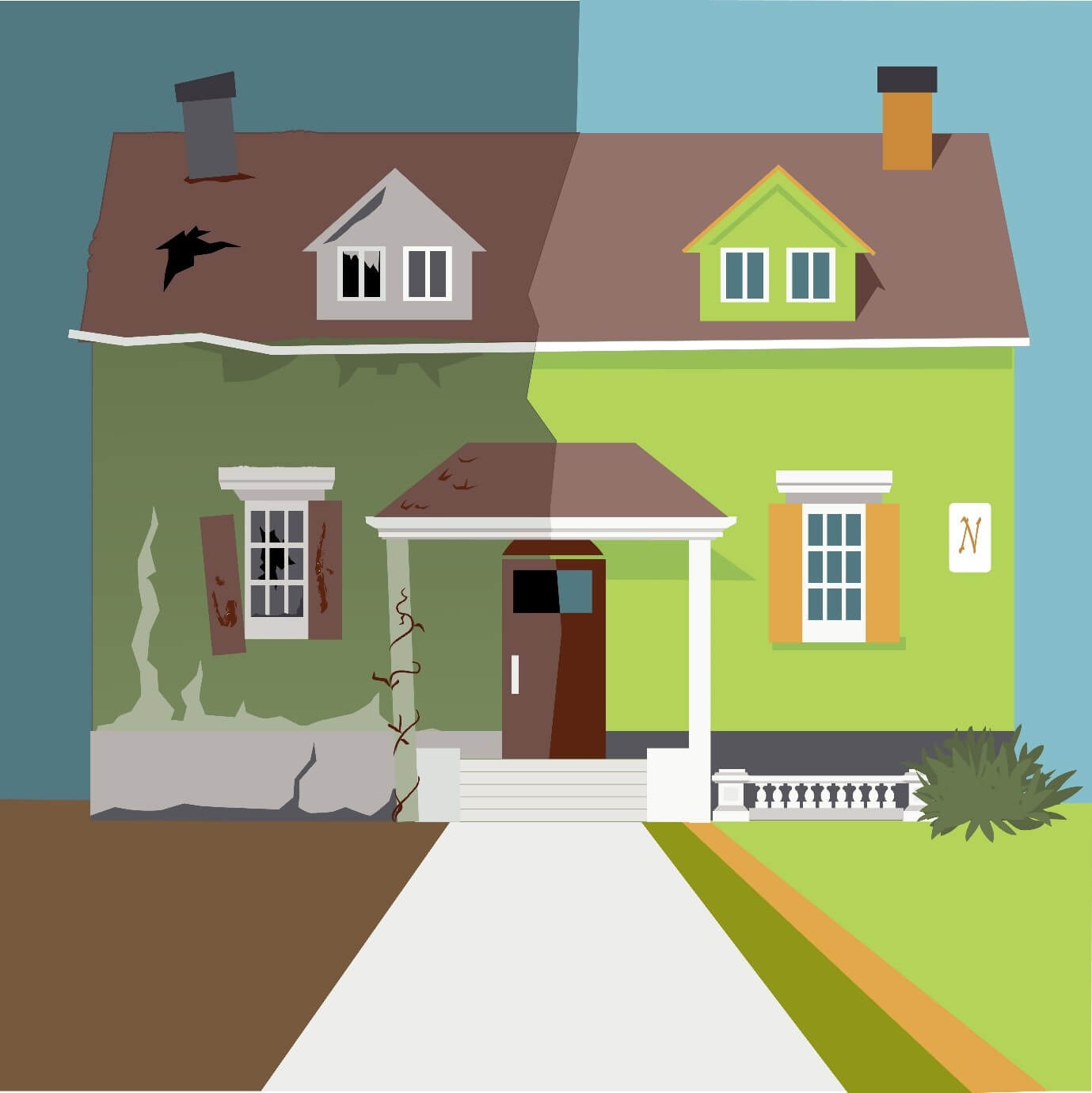 Pay for quality, not speed or quantity
As with any investment, it's important to make sure you're getting excellent value and quality for your money. Don't get attracted by deal that seems suspiciously cheap and don't be afraid to shop around for the best plumbers, designers, architects and builders in your area. A good company won't mind taking the time to discuss things with you and talk you through everything involved; after all, it's your home and it's an enormous investment for you.
Bear these things in mind and you'll find it much easier to increase the value of your home and navigate your way up the property ladder without too much trouble.
Sources:
Nationwide Pricing Index, Report, 2014 (http://www.nationwide.co.uk/~/media/MainSite/documents/about/house-price-index/What_adds_value_to_your_home.pdf)
BMO Financial Group Report, 2013 (http://newsroom.bmo.com/press-releases/bmo-psychology-of-house-hunting-report-home-buyer-tsx-bmo-201305020870871001)
The Energy Saving Trust (http://www.energysavingtrust.org.uk/domestic/solar-panels)