With so many different types of garage door to choose from, it can be difficult to know which one to choose. Each has their own benefits, whilst some may not be suitable for your available space.
Our handy guide to the different types of garage door will help you choose the right design for you and your home.
Roller garage doors
Ideal for small spaces and narrow driveways, roller garage doors are made from rustproof insulated aluminium, which lifts vertically then rolls into a box at the top of the door frame. The foam inserts between the slats ensure your garage stays warm and dry.
Compact and space saving, with a roller garage door you can still access the roof space of your garage. The spring loaded mechanism is durable and reduces the strain on the electric motor for optimum life span.
Choose a roller garage door from an array of colours and finishes, including woodgrain, all with two remote controls included as standard.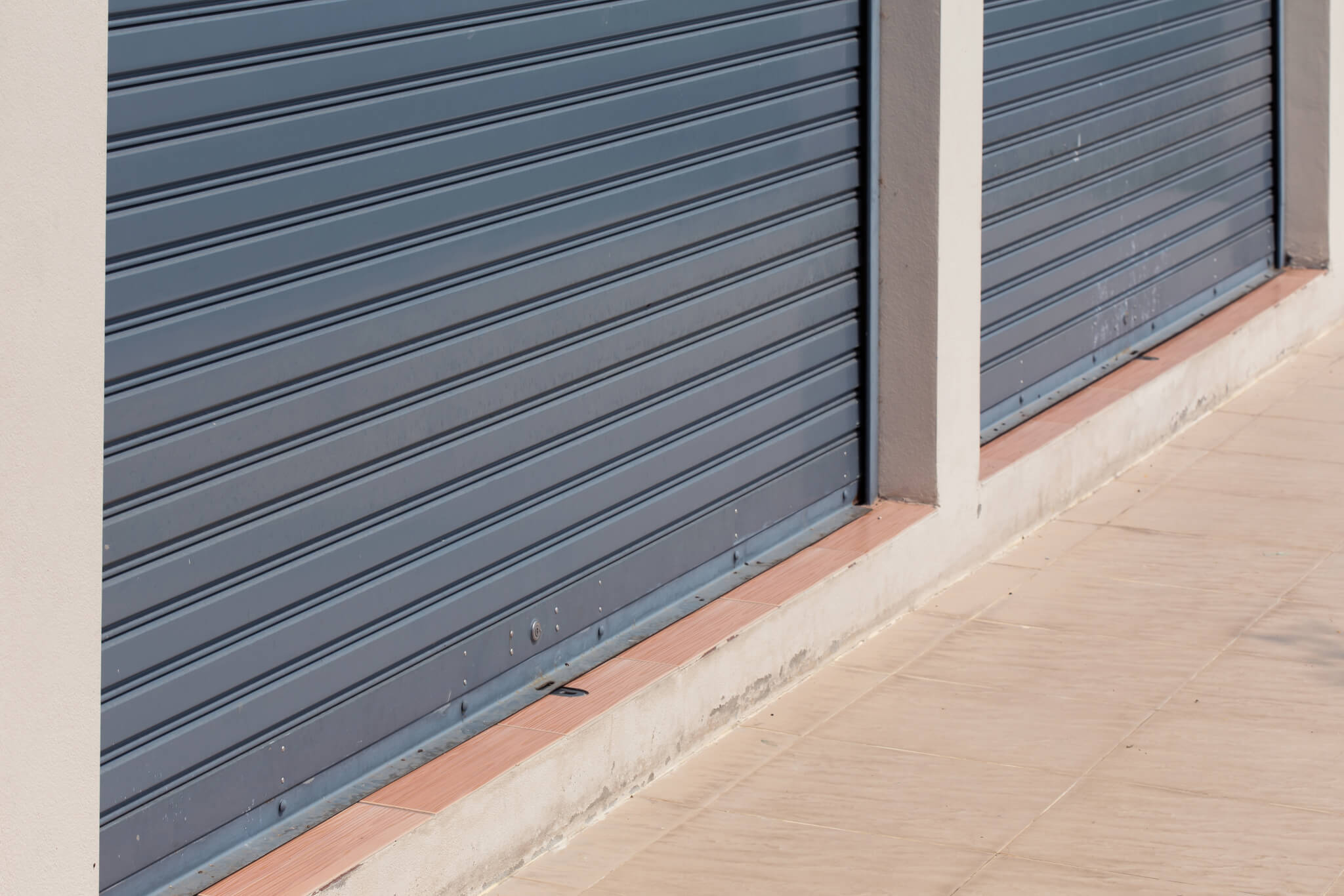 Up and over garage doors
The classic door design, up and over garage doors are available with either canopy or retractable gears. Canopy up and over garage doors are spring loaded, with ⅓ of the door remaining outside of the garage when the door is open for a canopy effect.
Retractable gear garage doors are free from cables, with the door designed to fully slide back inside the garage on rollers. This type of garage door can be adapted to open electronically as well as manually.
Sectional garage doors
Offering optimum insulation, practical, durable sectional garage doors are increasing in popularity. Designed from panels that rise vertically then retract horizontally into the garage on a set of wall or ceiling tracks, you can drive close to your garage door with ease.
As sectional garage doors rise vertically, there no loss of driveway space in front of your garage. They provide full opening drive through width, ideal for wider vehicles.
Choose a sectional garage door from a range of colours, with or without windows, with the electronic or manual operation to suit your preference.
Side hinged garage doors
If your garage functions more as an extra room in your house rather than simply somewhere to park your car, a side hinged garage door could be the ideal choice for you. Just the thing if you're constantly in and out of your garage, side hinged doors function in a similar way to standard doors, opening outwards to allow for maximum space inside your garage. Available with symmetrical and nonsymmetrical hinges, you can open the door with ease.
Ideal for garages where there may be obstructions in the design which hinder the installation of a standard garage door, choose a side hinged garage door from an array of colours and designs. With full drive through height, they're ideal for even the largest vehicles.
Do bear in mind that if you choose to install a side hinged garage door, you will need to have sufficient space at the front of the door to allow it to open.
Side sliding garage doors
Providing ample space and easy access to your garage space, side sliding garage doors allow you to use the whole roof space of your garage, which is ideal for extra storage.
The sectional door opens to the side, making this type of garage door ideal for garages with sloped or pitched roofs where space is at a premium.
Choose from manual or electronic sliding doors or a combination of both. The doors can be partially opened, which is ideal if you wish to access your garage on foot, rather than to park your car.
Garage side doors
Access your garage quickly and easily with a garage side door. Ideal if you use your garage as an additional room, or you access it regularly for storage, a side door can be situated at the side or rear of your garage, preventing the need to open the main garage door every time you need to access the space to get to your tools, lawnmower or bike.
Suitable to be fitted to both timber and steel frames, choose a garage side door to complement your main garage door, or pick a design that contrasts – the choice is yours!