Garage Doors & Door Installation in Ruislip
We all want our houses to look nice and presentable – often the feature that lets a house down the most is the garage door. If your garage door is looking a little old and tired, perhaps it's time to think about hiring a company that specializes in garage doors in Ruislip? Here at SDM Doors we do just that – we supply and install high quality doors for our clients across the Ruislip area. It's not just garage doors that we supply and fit either – we also offer general garage door repairs, as well as front door installation. So wherever you are in Ruislip, make sure we're the first people that you call for any of the aforementioned services!
We supply and fit a range of different leading brands including Aluroll, Hormann and Garador amongst others. We also supply a range of different types of garage door – from sectional doors to up and over doors. The materials that the doors we supply are made from vary from timber to GRP, from ABS to steel. Whether you're looking to replace the garage door on a period property or an ultra-modern home, we're able to offer a fantastic selection of brands, price points and styles – we're sure that we'll have the perfect garage door for you!
Some of the garage doors in Ruislip that we supply are motorized – this means that the doors will open without anything more than the press of a button. This is handy for lots of people because of the convenience that it provides.
Garage Door Repairs in Ruislip
It's not only new doors that we can automate, we can also fit an automation system your existing manual door aswell. If you've never had an automated garage door, now's the time to invest in one! Garage doors tend to come in all shapes and sizes – from sectional doors to up and over doors.
Sometimes garage doors can develop faults, it's not ideal but anything with moving parts is likely to develop a fault at some point during its lifetime. Here at SDM Doors & Windows we have a team of professional engineers who are able to come out to your property and put right any problems that may occur.
Our engineers carry parts for common problems – this means that we're able to offer swift garage door repairs in Ruislip. Another reason why many clients call out a garage door repair company is security – if your garage door is a possible security risk waste no time in calling us out to secure it for you.
Some of the parts that our engineers carry in order to fix common problems include: Replacement remote controls, cables, link arms, lock barrels and many other common problems. We're also able to undertake larger repair jobs such as a complete gear conversion
Different clients require different types of doors, so this is why we have the best possible selection. The garage doors that we stock are made from a range of materials – we offer doors made of GRP, ABS, steel and timber. Whether you're looking to add a new garage door to a period property or even a new build, then we'll be able to help. Our engineers have a wealth of experience when it comes to installing garage doors – you can rest assured that you're in safe hands when you work with us.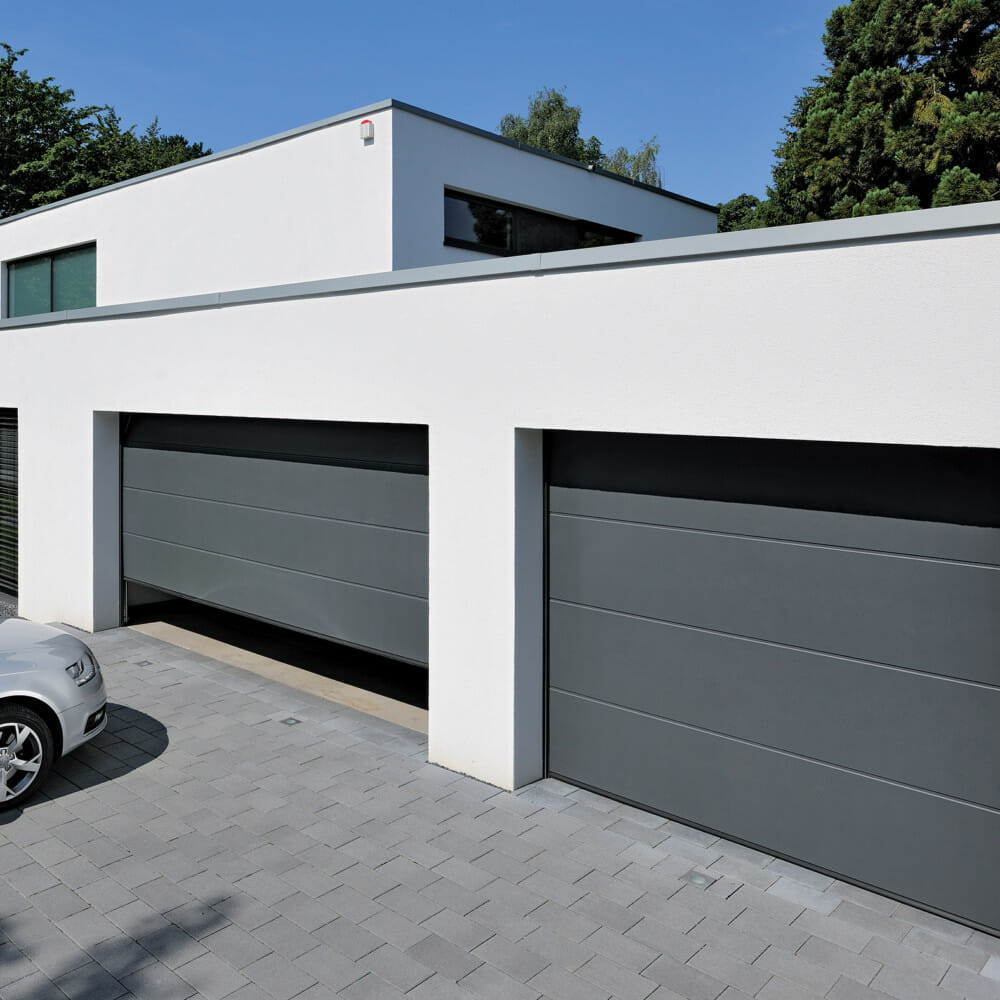 Various Garage Door Types
SDM Doors & Windows supply and fit a number of garage door varieties, some of which are listed below. All our garage doors are of the highest quality and fitted to industry standard.
Folding garage doors
Side sliding garage doors
Sliding garage doors
Single garage doors
Garage side door
Side hinged garage doors
Sectional garage doors
Timber garage doors
Wooden garaage doors
Composite garage doors
Take a look at the other services we offer in Ruislip:
"Very professional and courteous- a pleasure to deal with."

Garage door service and tracks

Ruislip
"Polite, courteous service. Job completed to satisfaction. Took time to explain how door works and how to maintain."

Installed new garage door

Ruislip
"I recommend this company . Scott was friendly and reliable did a great job. Quality service"

Fitted new garage door.

Ruislip
Whether it be just a simple garage door repair, a new installation or just some helpful advice that you require you can be rest assured you have come to the right people. Please feel free to contact us with any enquiries: